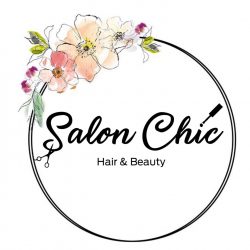 Opening Times
Tue: 09:30 - 17:30
Wed: 09:30 - 17:30
Thu: 09:30 - 19:00
Fri: 09:30 - 19:00
Sat: 08:30 - 15:00
Mon, Sun: Closed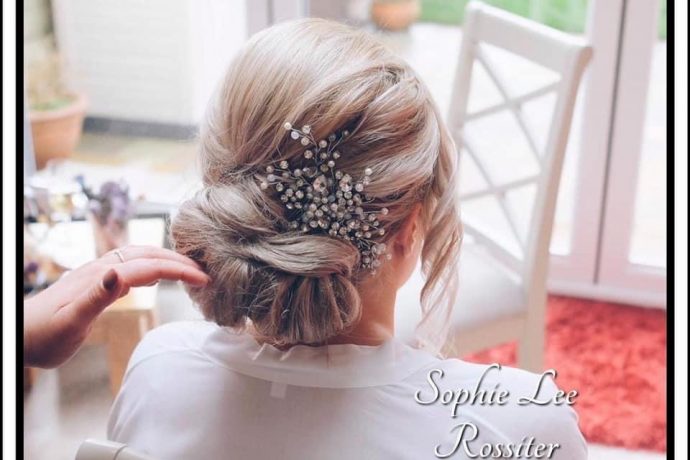 Bridgend
Salon Chic was established in 2017. It is a Goldwell specialist salon offering high standard cuts, colouring, extensions and barbering. Rated 5 star hair salon by Good Salon Guide and have had 4 nominations for The Welsh Hair & Beauty Awards. Both stylists Sophie and Sarah are qualified at a high standard of level 3 in hairdressing and offer a professional and friendly service.
The salon is open 5 days a week and also offer nail and beauty treatments by the beautician Donna. Donna offers a large range of treatments including acrylics, gelish, eyelash extensions, waxing and lash lift and tints.
The Salon Chic team will take care of all your hair and beauty needs under one roof.
We are able to offer to do your hair for your Wedding at our Salon, comfort of your home or your wedding venue!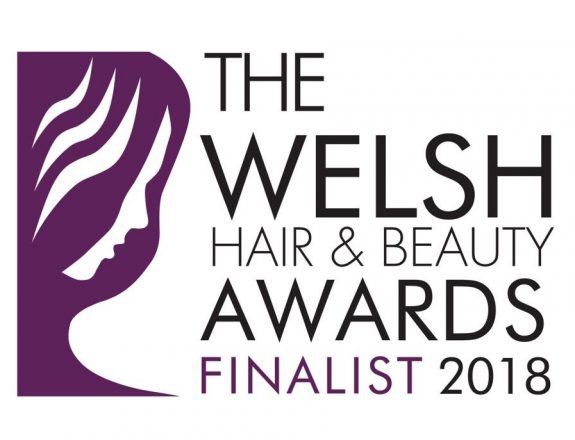 Your beauty services reviews for Salon Chic
Lovely staff always welcoming, and very efficient at what they do. My girls particularly love going there to get their hair and nails done. Nothing too much trouble. Highly recommend them
Never felt comfortable in salons and took a long time to find one, Sophie and Donna opened up at the end of my street and with being in school with Sophie I thought I'd give it a shot, so glad I did! Every appointment I have been to there, for hair and beauty appointments, I have been made to feel like part of the family. Sophie does my hair exactly how I want it and even puts some suggestions across (I'm clueless at girly things) which I have loved! I've been brought right out of my comfort zone, or rather, found a new one. Sophie and Donna's hospitality is wonderful and the salon is always spotless! Parking is great too as with other salons there isn't any. They also sell some of the products they use which is amazing! I couldn't recommend Salon Chic enough!!!
Been to this salon since it opened and have visited many times for my nails, hair and more recently waxing. Love the service i get and always happy when i leave. Sophie and donna are great and highly recommend them.
My favourite place to go! Great service and a lovely group of girls can't wait to see you all again xxx
The best salon I've ever been too! Sophie, Sarah, Meg and Donna are the best! Sush a nice place to go, always made to feel welcome and comfortable and always happy after every treatment!
Fantastic salon. Everyone is very helpful nothing is too much trouble. Love going to have my hair done a real treat and an enjoyable time. We all have missed you since lockdown. Looking forward to seeing you all.
Awesome salon. Excellent professional talented staff. Always smiling and welcoming. Always leave feeling amazing. Care about all their customers x
Fantastic Salon, Sarah and Sophie give their clients a first class service, they are both top class hairdressers with amazing talent.
Cannot wait to see you lovely ladies, a catch up gossip and most of all my hair pruned , I'm like Merlins Mum lol x missed you all lots ..
An amazing small salon with extremely friendly accomodating staff. Execellen cut and colour every time. Nothing too much trouble. Will never go anywhere else.
Absolutely fanctastic. Highky recommended. Wouldnt trust anyone else with my hair.
Always enjoy my visit to Salon Chic a lovely friendly atmosphere and always more than satisfied with my hair. Wouldn't want to go anywhere else. Would recommend them to anyone
The girls in Salon Chic are so lovely and friendly! It's just such a lovely visit overall every time. Plus, they are very talented at what they do. Always a great experience!
Extremely friendly salon. Did an awesome job. Will certainly be going back.
Just feel soo relaxed when I enter salon chic, I can go there in my joggers and t-shirt and greasy hair and they're still treat me like gold. Plus side they are ace at everything there is to know ax bout hair. You don't need to pay a fortune either.
5 star salon, nothing is ever too much trouble, always greeted with a smile, Hair with Sophie is the best ?Lashes with a Donna are the best ? All the staff are brilliant !
Lovely friendly salon , with a great hairstylist enjoy every appointment .
5 stars all round! Stylish salon, friendly and accommodating staff, and amazing skills in hair and beauty.
Five star salon. Fabulous welcoming staff Very professional. Best around. Can't wait to to get back.
I couldn't have anyone else do my hair, what ever the look, what ever the challenge at salon chic they welcome and embrace the work with passion and enthusiasm, talent and creativity I have never had so many compliments on my hair every time I go And I book in every 4 weeks all year Because only the best will do
Hard working salon, customer focused and friendly atmosphere.
Sophie is AMAZING at what she does. She's an absolute professional and I am happy every time she does my hair. Her colouring is the best I've had and she's fantastic at hair-up!
Brilliant atmosphere and very talented hair stylists.
Sophie and the team are amazing and always willing to try new looks
Make an Appointment with Salon Chic