Cardiff
My name is Paula, I'm the owner and semi-permanent makeup specialist and trainer in Paula Beauty Academy&Treatments.
I've got many years of experience within Beauty industry.
We offer a wide range of beauty and semi-permanent make-up treatments
Brows – microblading, ombre, powder, henna, lamination
Lips – lip liner, blush (aquarelle lips)
Eyes – eyeliners, lash line, classic, latino liner
Beauty Spots and Freckles.
We also organise microblading and semi-permanent makeup trainings.
All work by me and my students available at my IG/FB page @Paula.beauty.academy.cardiff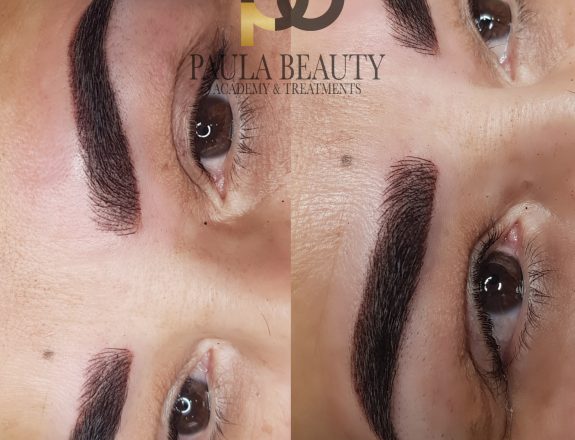 Your beauty services reviews for Paula Beauty Academy & Treatments
I came to Paula's salon with shapeless eyebrows in bad condition. She gave them a beautiful shape ,chose the right pigment color .I can wholeheartedly recommend her as an eyebrow artist. She is a professional, she knows what she is doing. I'm really happy with the results. Definitely will come again.
Paula has been doing my brows for the last few years and can honestly say I'll never ever go anywhere else! I'm always complimented on how lovely my brows are. Paula is very skilled, knowledgeable and very patient. Paula has trained me also to become a practitioner and her training is fantastic, she is very organised, supportive and a very warming and lovely person.
Fantastic work on my powder brows! Lovely lady too! I've been getting my eyebrows tattooed and microbladed etc for years and this is the happiest I have ever been! Paula was able to get the colour to stay well despite previously scarring on the brow and old colour from previous treatments. These brows have stayed in great shape for a very long time and have given me confidence in how I look. No longer worrying about whether my brows will wipe off during the day or doing a made rush around for eyebrow pencils. Couldn't be happier! And can't wait to have more treatments!
friendly atmosphere of the training, extensive knowledge, Paula looks after her student after a training, shares her experience, approaches the client's needs individually. is a great specjalist .
The best eyebrow artist I've ever met. Fully professionalism. Nice service so you really feel comfortable and special. I recommend it with all my heart.
Great service...I highly recommend ....I love my new eyebrows ???
Make an Appointment with Paula Beauty Academy & Treatments