Swansea
I am a self employed and fully insured nail technician based in a beautiful salon in Swansea. The treatments I specialize in are gel overlays on hands and feet, and also the more popular treatment acrylic nail extensions/enhancements. I do a variety of different styles, including acrylic design and also gel designs.  I know offer Waxing.
I qualified in 2015 and have spent my time learning and perfecting, I'm constantly doing courses to improve, there's always new designs coming out and I enjoy learning new techniques.
I have also started my own brand in cuticle balms and stock the most amazing scents, my brand is called Cuticle Balm By Shanice.
I am very passionate about my job and I love doing nails, I love catching up with my regular clients and also meeting new clients.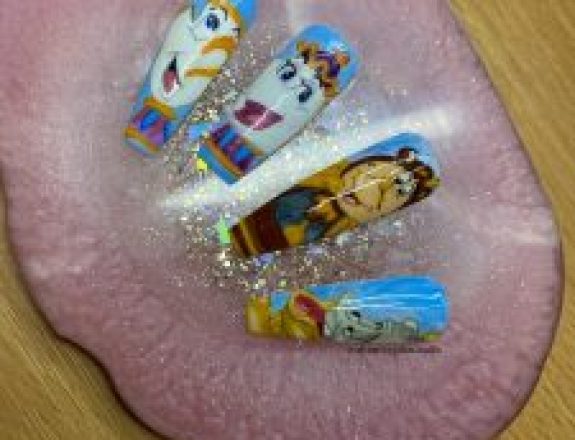 Your beauty services reviews for Nails by Shanice
Shanice is an amazingly talented nail technician . She always puts so much effort and creativity into every set she does . She's also not just a nail tech but an amazing friend , who has a kind listening ear and makes me feel so comfortable. I'd never go anywhere else ever.
Absolutely amazing nail tech, one of the best I've ever been too! So friendly and makes you feel really relaxed at your appointment! Can't wait to have my nails done again.
The best nail technician! very talented and would highly recommend!
Always does the best sets, that last long and look good throughout the whole time having them. Always makes me feel comfortable and relaxed through my whole session. Brilliant nail tech and lovely woman xx
The BEST nails you will ever have. Whenever Shanice does my nails she does the most amazing designs and never disappoints! The most amazing nail technician you will ever have?❤️
Love having my nails done with Shanice, great nails, great price, great service ♥️
Simply an amazing artist!?
Shanice is THE best nail technician - amazing technique and beautiful personality to go with it ✨❤️
Don't hesitate to have your nails done with this lovely lady. She does an amazing job everytime I go to her :)
I don't regularly have my nails done but when I do I choose shanice! Nails are beautiful & strong and lost well too!
The best nail technician in south wales ! Super flexible , works late and around you and so friendly youl feel you've known her for years.. top quality of the nails you won't find anywhere else And the designs this girl creates are insane and individual you only have to look at her page for a second to see the talent! ? Won't be going anywhere eles . 5star ??
I have been having my nails done by Shanice for a few years. Whatever style I have done they are always perfect, I could never go to anyone else now
I've been going to Shanice for a few years now & I've never been disappointed. Amazing nails, amazing service! By far the best designs, no damage to the nails & always last. Always look forward to visiting the salon for a chat whilst being pampered!
Brilliant, very professional and looks after your nails!
I've been having my nails done with Shanice for years, She always gives me stunning sets and goes above and beyond to ensure I'm happy✨ She's a genuine and lovely person?
I have been having my nails done by Shanice for over a year now. I fall in love with my nails every time and they always stay in perfect condition until my next appointment. Shanice is so creative and always has amazing ideas if I am not sure what I fancy. Shanice always makes me feel welcome and comfortable during my appointments. I wouldn't go anywhere else!
Had my nails done with Shanice regular and they get bet f each and every time, from the designs down to everything I want, it's perfect and I am always impressed!
I've been going to Shanice a little over a year and I have never had a bad set by her. All of my sets have been unique and beautiful. With the effort and care she puts into every nail her price range is very reasonable. I wouldn't go anywhere else!
Make an Appointment with Nails by Shanice