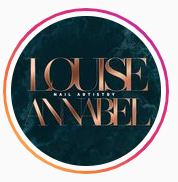 Opening Times
Tue: 09:00 - 18:00
Wed: 09:00 - 18:00
Thu: 09:00 - 20:00
Fri: 09:00 - 18:00
Sat: 09:00 - 13:30
Mon, Sun: Closed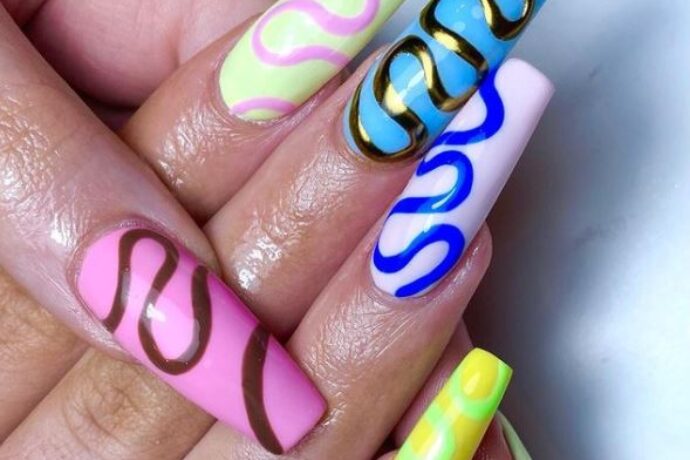 Swansea
Fully Qualified & Insured Nail technician, specialising in acrylic design and detailed nail art.
I offer a wide variety of nail services & work in the Morriston area.
I've been qualified since February 2019 & have completed multiple courses and masterclasses since, with some of the most talented nail techs in the industry.
I have a love and passion for all things nails.
I pride myself on giving the highest standard of work possible & have built a loyal client base who I'm also lucky to consider as friends now too.
New clients are always welcome!
Your beauty services reviews for Nails By Louise
I've been suffering with acne from wearing facf masks a lot recently. I went to Louise for a Detox facial and Dermaplaning. I would highly recommend this service. Louise made the room very cosy and warm. The treatment itself almost had me snoring! Afterwards my skin felt amazing. The best it's felt in years! My acne is 90% better since, and I now feel confident enough to wear just a tinted moisturiser again. Can't wait to book in again! Thanks Louise x
Louise is so lovely and friendly, she is extremely talented and will do any design. The nails last ages and the design never budges, can't wait to have my nails done again!!
Louise is one the best- she's takes her time and always make sure your happy with finish look before you leave! The best nail tech I have ever been to m!
Literally the best nail tech ever! Always gets my requested design spot on, and they last! Shes such a lovely person, makes you feel relaxed and welcome straight away. Would 1000% recommend her! xx
Louise is by far the best nail tec you could have. Nothing is to much of a problem for her. I have bit my nails all my life and never thought I could have pretty nails..... untill Louise got her hands on them. I finally managed to grow my nails and love the designs and sets she comes up with. Wouldn't go anywhere else.
Louise is so efficient and talented!! Nothing is too much her passion is evident!! Her skills are amazing!! My nails are always in excellent hands, get loads of Compliments on the designs!! That's without her being lush and down to Earth always a gossip and a giggle too
Louise has been my nail artist for AGES! She's not only the best nail tech in Swansea, but she not like a sister I tell her so much!!! She's hands down amazing and can tackle design you chuck at her, and hers always looks better! She helped my nails grow from tiny stubs, to long, natural and strong nails, something I have never achieved before!!!! I would 100000% recommend her!
Louise is so so talented, she can literally do anything you want. I would never go to anyone else. She's also so chatty and a lovely girl. Can't wait to get my nails done again.
Louise does the best nails, hands down! She did my hen party and wedding nails, amazing artist!
Always have an amazing design when I leave Louise, she has so many ideas and comes up with something unique. Best nail tech around
Had 3 sets of press ons by Louise and they are insane, all three lasted at least 3 weeks and I've been able to take them off and keep them for future use. The nails are stunning and the designs are exactly what I wanted, love love love ❤️
I haven't had actual nails done in person but the press ons were insane! I've sent her a photo and few weeks later received identical nails I've asked for. They last so long too. People don't believe me when I say they're press on nails! She's incredible! I wish I lived locally so could have my nails done by Louise!
Louise. Absolutely amazes me how you can make my awful nails look so beautiful. Always so pleased Anna x
Louise is insanely talented and can literally do anything you ask for. I always leave with perfect nails that last forever! Wouldn't go anywhere else.
I've been going to Louise for months now and every single time she amazes me with her talent! She doesn't just attempt new designs, she absolutely SMASHES them! I've been to my fair share of nail techs in the past, but Louise is by far the best! Highly recommended!
Best nail tech around! Louise really is an artist! So many compliments on my nails! I really wouldn't go anywhere else!!
Very talented ! Can do anything you ask for very friendly always thinks about the client the best in the business
Louise is a nail BOSS literally the best nothing is too much trouble for her and her work is insane. Nicest girl you will ever meet her work is always to the highest standard. Anything you want this nail queen can do. Wouldn't trust anyone else xx
Louise is such a lush girl!! She makes you feel so comfortable and her work is amazing!! 100% recommend x
Make an Appointment with Nails By Louise