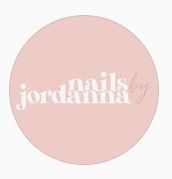 Opening Times
Tue: 09:00 - 19:00
Wed: 09:00 - 19:00
Thu: 09:00 - 19:00
Fri: 09:00 - 18:00
Sat: 09:00 - 15:00
Mon, Sun: Closed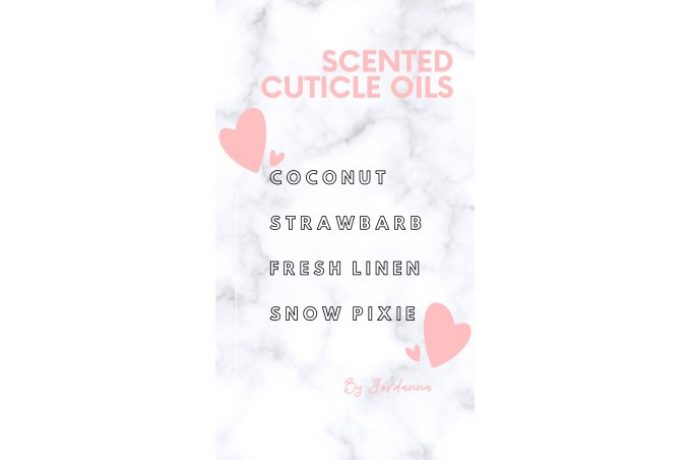 Swansea
I am a fully qualified nail technician with 10 years experience. I have worked my way up over the years from being employed in salons, going mobile, renting a desk in other salons to finally having my own beautiful salon that I've recently completely renovated and it's everything I've ever dreamed of!
I've always had a passion for nails and absolutely love that I get to do them every day and call it my job! I have made some lifetime friends along the way and have the most loyal, supportive clients and love each and every single one of them.
I also have my own brand of cuticle oils "Scented Cuticle Oils By Jordanna". The response from these have blown me away and I can't wait to grow my collection!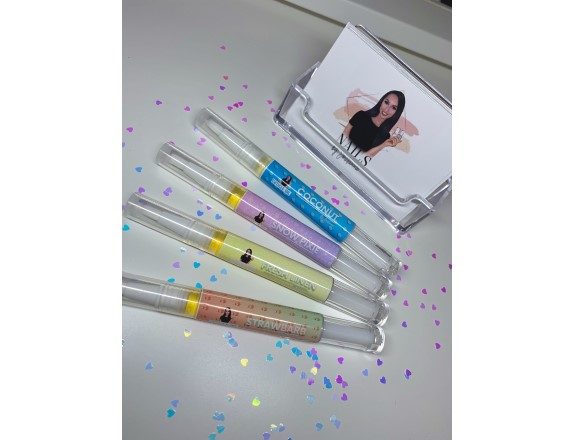 Your beauty services reviews for Nails By Jordanna
I've been let down by various nail techs since I started getting my nails done, always seemed to never get what I wanted and the quality was never great (gels literally popping off etc.) Then a friend suggested Jordanna to me and I've never been anywhere else and never would. Jordanna is always open to ideas, is so creative and immensely talented. No design has ever been too much for her and she won't let you even think about leaving the salon until you're 100% happy with your nails. Even when my county went into a local lockdown and I couldn't get to Swansea, I waited until I could go back to Jordanna. She is honestly such a kind, funny person who listens to me talk absolute crap for an hour or two and I laugh from start to finish. I think she knows more about me and my life than some of my friends at this point! Would never dream of going anywhere else for my nails, lovely person who deserves every bit of praise she gets for the amazing job she does.
simply the best nail tech ever !! Always goes above expectations, nothing is too much to ask. Lovely person inside and out, with such good conversation. Ive even exterminated with colours i dontnusually go for, yet Jordanna has ade me fall in love with them every single time! Me and my daughter love having our nails donell with you! xxx
After going to different nail salons and having disappointing results I booked with Jordanna over a year ago and was so impressed I've never gone anywhere else. Jordanna has now become a close friend of mine and I'm so happy I chose to book in with her! Always creates exactly what I want and more, and if I ever am stuck on a design (which is often) she will use her creativity and produce the most amazing ideas! I always get compliments on my nails and now nearly all of my friends book with Jordanna and their friends too. Couldn't recommend enough. Amazing quality and designs, puts heart and soul into every set. Also if you love a good chat you're in for a treat
Jordanna is the best for nails, always so creative and gives anything a go and smashs it! She has a heart of gold and is so friendly and helpful! The girl to go to ?
Would not go anywhere else! She is absolutely amazing and so talented, always leaves the salon exactly how I wanted my nails. Also I have made a very good friend, she has a heart of gold and loves having catch-ups with her! 10/10 - she's talented, funny and down to earth! 100% recommend! Xx
After having my nails done by Jordanna i would never go any where else. She is always so welcoming and friendly plus she's amazing at her job !! Nothing is ever too much, she's always willing to try new things and give her clients the best service. The salon has a great atmosphere and is in a lovely location with its own parking area. If any one is thinking of having their nails done I would definitely recommend nails by Jordanna.
Jordana is the best at doing nails, I would never go anywhere else!! She is such a lovely and friendly person, she makes you feel welcome as soon as you step into her salon. I have loved every set that she has done for me. Whatever you ask for you will get but 100x better.
I would not go anywhere else!!! Jordanna is a perfectionist when it comes to nails, the most welcoming, chatty, lovely person and I always leave with exactly what I want and if I don't know what I want Jordanna knows! My nails stay PERFECT for 4/5 weeks at a time, highly recommend!
Jordanna is so talented at what she does, you can tell she is so passionate about her job!! I have loved every single set of nails I have had done!! She's so friendly and a lovely person! Makes you feel welcome in a super relaxed environment ?
Jordanna is absolutely amazing! I have had my nails done in lots of places over the years, but Jordanna goes above and beyond to give you the most beautiful nails and experience. whatever you ask for she will try to do, nothing is too much for her! I always feel comfortable and special in her beautiful beauty suite, and come out feeling pampered and relaxed after having beautiful nails and a lovely chat with this beautiful girl! xo
I wouldn't trust anyone else to go anywhere near my nails. Jordanna gets it right every single time. Her designs and nail art are original and unique and what ever I ask for she always nails 100%. Not only is her work bang on, she's just a class person who listens to all my issues while doing my nails. New nail day is my favourite day of the month. Up there with Christmas and birthdays! You da best xx
I've been to Jordanna so many times and she always does exactly what I want even when it's complicated. Absolutely beautiful nails every time ❤️
Make an Appointment with Nails By Jordanna