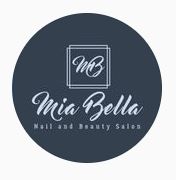 Opening Times
Tue: 09:30 - 18:30
Wed: 09:30 - 18:30
Thu: 09:30 - 20:00
Fri: 09:30 - 20:00
Sat: 08:30 - 13:00
Mon, Sun: Closed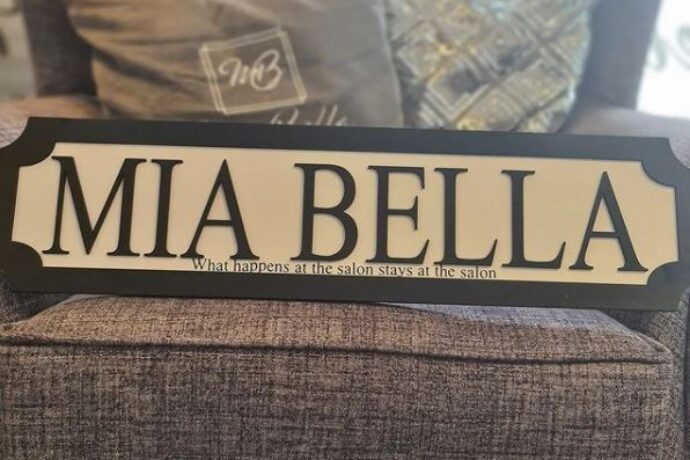 Bridgend
Mia Bella, owned by Kelli who is an NVQ Level 3 Beauty Therapist and Nail Technician, opened its doors on Jan 3rd 2019. Kelli has 6 years experience in the nail and beauty industry and has built a loyal following from her clients, not only for the quality of treatments but the personal, relaxed and unique atmosphere given to clients new and old.
In its first year, the salon became a 5* rated salon after independent inspection by The Good Salon Guide, became finalists in the Welsh Beauty Industry Awards under the 5* Nail Salon of the Year and 5* Beauty Salon of the Year categories and subsequently won the 5* Beauty Salon of the Year award. Kelli also expanded the salon into the adjoining unit to be able to offer a more comfortable and spacious space for clients to relax in.
View Kelli's work and to book online visit : www.facebook.com/miabellapencoed
Meet the team:
Kelli is passionate, compassionate, caring, warm, friendly and puts her clients first. Her attention to detail and dedication to client satisfaction has earned her 5* reviews from her clients. Kelli believes that a clients choice to return is a privilege and an honour she doesn't take lightly. Kelli is always updating her skills and taking new courses to update her service list while keeping prices affordable for all.
In March 2019 Katie (Kontoured by Katie) joined the salon in order to start her self employment journey. Katie is highly trained and specialises in holistic treatments including reflexology and is well known for her massage treatments covering everything from Swedish to Deep Tissue Massage. Katie is dedicated, creative and extremely professional. She will go above and beyond for every client who walks through the door. Katie is also a skilled MUA and is continually taking additional courses to upskill. Katie is particularly talented in SFX and festival makeup.
Becca (Beautyy By Bec) joined the Mia Bella family in September 2019 after finishing her training at Cardiff and Vale College. Becca initially did her work placement at the salon during her course and Kelli knew immediately that she would be an amazing addition and asset to the team. With encouragement, she took the leap of faith to also start her self employment journey and has been successful in building a regular and loyal client base. Becca specialises in acrylic nail enhancements, particularly acrylic design. She has a genuine passion for creating bespoke, unique and custom nails for her clients. She has a real skill for pinpointing her clients' wishes and strives to exceed client expectations. Becca is also working hard to expand her service list and is returning to Cardiff and Vale College to complete her NVQ Level 3 in Beauty Therapy.
We understand that a lot of ladies feel intimidated when walking into a salon so we've created an atmosphere that removes this worry. As a team, we work together to offer the most unique experience for all who choose us. We offer a safe, welcoming and fun environment.
We thank you for taking the time to learn about us and we hope to see you soon.
Your beauty services reviews for Mia Bella Nail And Beauty Salon
Kelli is a brilliant worker, has a great range of treatments and always training to improve herself and increase availability of new treatments. Would always recommend .
Just fabulous! Always a treat, always leave looking and feeling much better than when i arrived. Keep up the good work Kelli ?
Always a lovely and easy service wouldn't go anywhere else xxxxxx
Always felt and feel so very welcome very friendly and very professional and always really happy with all i get done and the best at tackling my brows and getting looking perfect ? ? ? ?
Always such a lovely warm welcoming to the salon! The girls are so friendly and nothing is too much trouble! It's such a clean and hygienic salon and I always feel at ease going there!
A beautiful salon with top class service as soon as you walk through the door. I always leave the salon feeling pampered, relaxed and very happy with the high standard of beauty treatments I have received. I would highly recommend Kelli.
This is the most friendliest professional beauty salon ever. Your always made to feel like your a friend. The treatments are amazing Personally I wouldn't go anywhere else And great value for money Julie Davies
Fantastic salon with very talented, friendly staff who give the best after care advice for long lasting treatments. Would highly reccommend.
Amazing atmosphere. Kelli is excellent at being making you feel so relaxed and being the upmost professional. Recommended :)
This salon is lovely including the ladies who work there. The salon is always clean and tidy,the staff are friendly and its always a pleasant visit.
Make an Appointment with Mia Bella Nail And Beauty Salon