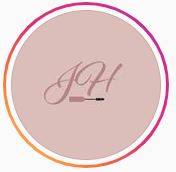 Opening Times
Mon: 14:00 - 20:00
Tue: 14:00 - 20:00
Wed: 14:00 - 20:00
Thu: 14:00 - 20:00
Fri: 10:00 - 20:00
Sat: 07:00 - 14:00
Sun: Closed
Swansea
JH Beauty is a small beauty salon based in Ystalyfera Swansea offering all beauty treatments.
Jessica is a facialist offering facials bespoke to each persons skin care problems, and coming up with the best treatment plan.
JH beauty also offers all brow treatments including henna brows, Microblading and brow lamination these are also tailored to the face shape and desired brow look.
Jessica is a newly qualified makeup artist offering all makeup requests ranging from natural to full glam and SFX.
Your beauty services reviews for JH Beauty
I have had multiple treatments from Jess and I have never been disappointed. Always made to feel welcome and always have a slot made for me as i tend to book in last minute. Due to current circumstances the room is 100% clean and are all protected from covid 19. Would always recommend Jess to anyone looking for treatments or makeup. Wouldn't go anywhere else.
Outstanding service. Highly recommend. Jess is fab and very good at what she does.
Lovely women and always fab at treatments
I have had dermaplaning microdermabrasion and LVL with Jess and I would highly recommend. Provided a walk through of each treatment and I am 100% pleased with every treatment I have had. Ordered the mini facial at home due to COVID and my skin looks and feels fab, found the video helpful too. Can't wait for my next treatment and try the micro needling. Professional at all times and offers advice on cleansing, moisturising and best products to suit skin. Highly recommend.
Iv had a few treatments with Jess and Iv always been very satisfied . To be fair she wouldn't have it any other way as she is a perfectionist and always make sure it's done to a very high standard x Can't wait for my next treatment x Thanx Jess
I always have an amazing service with Jess, she is a perfectionist and always makes sure I'm leaving there with the perfect brows, nails.l and make up. She offers a wide range of services all reasonably priced and eager to offer more to keep up to date with the latest treatments out. Highly recommend x
Amazing range of treatments available. Very reasonably priced and also a very professional service. Would highly recommend Jess for all your beauty needs ?
Very professional and always makes me feel welcomed and relaxed during treatments. Iv had a few treatments done with Jess and Iv always been more than Happy with them, very reasonable prices and would highly recommend Jess.
Amazing professional service From as always , she gives the best facials, I've had everything from and make up to eyebrows and facials and everything is always on point , wouldn't go to anyone else.
Make an Appointment with JH Beauty