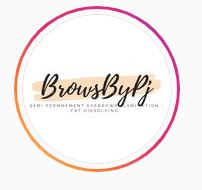 London
Brows by PJ
Beauty, Cosmetic & Personal Care
• Fully qualified
• Full insurance
• Please DM to book an appointment – www.instagram.com/browsbypj/
Your beauty services reviews for Brows by PJ
Paris was so calm and professional. First time having my lashes lifted & tinted. so happy with the result. Can't wait to book again!x
I had my brows microbladed by Paris and the whole experience was amazing. She really listened to what I wanted and talked me through every step. I am so happy with the final result. Definitely recommend! Thank you Paris x
I got my brows laminated, waxed and tinted and I have nothing but amazing things to say. These are the best my brows have ever looked. It was all done so professionally and was so hygienic too. PJ is amazing she made me feel so comfortable and is such a sweet person. I highly recommend!
I was so nervous to get my eyebrows done but Paris made me feel relaxed and comfortable throughout the whole process. Very professional and a very clean work space. I love my eyebrows and would never go anywhere else. I'm actually looking forward to my top up. I would 100% recommend Paris. X
I had my eyebrows laminated by Paris and to say they were amazing was an understatement! So professional and made me feel so comfortable and explained everything in such detail highly recommended
She was such a lovely person to chat too and brilliant results! Was so so gentle and cautious and very professional!
First time having micro blading and honestly Paris is the eyebrow queen! Would never go anywhere else, makes you feel relaxed and talks you through the whole process! I love my brows. Thank you so much Paris x
Paris was amazing, calm, reassuring and professional. She talked me through the whole process giving me plenty of opportunities to ask questions. During the treatment I felt really well cared for and follow up support was great.
Absolutely a pleasure doing my eyebrows with Paris! Lovely chat and banter that distracted me from the pain (which in fact was not at all painful as I thought it would be) and made me look amazing. Thank you so much!! 💕
Paris really made me feel calm, comfortable and relaxed, she knew exactly what I wanted and achieved the look quickly and pain free!!
Paris came to do mine & 2 daughters Lash lift & brow lamination. It's always a pleasure to see Paris. Not only is she amazing at her work, she's a lovely lady. We are all so pleased with our treatments & I look forward to seeing Paris again very soon.
Had my top up with Paris. I absolutely adore my eyebrows and could not recommend her enough.
Amazing service in the comfort of my own home, love my laminated brows and lvl lashes, will definitely recommend and be a returning customer!!
I've never been happy with my brows, they are something I struggled with in my 20s, neglected in my 30s and now really embrace as a 40yr old. Paris made me feel so relaxed and I trusted her 100% to give me the finish that would suit my face. Thank you for the confidence, means more to me then you'd ever know xx
Had my brows done by the lovely Paris yesterday, they are so nice I can't stop looking at them, Paris made me feel so relaxed & lovely soothing music in the background I nearly feel asleep, thank you Paris I love them😊
Absolutely loved my lashes and brows very professional as well. Made me feel amazing after. Definitely recommend
Loved the attention to detail, beautiful results. Lash lifts are the way forward for me! Can't wait for my next appointment Thank you Paris
What a lovely session, relaxed and comfortable the whole way through. Not hurried in the slightest! I'm so happy I chose to get my brows done by Paris. Talked through each step, colour is a perfect match and they are soo natural
FANTASTIC Absolutely love my new brows, what a game changer. Paris is so lovely and professional. Would defo recommend
Paris is just great, so helpful with showing me the best shape and colour, had lots a choices and showed me the colour differences. Talked me through the whole process and made me feel comfortable. Very happy! Thank you
I've just have done my eyebrows by Browsbypj and I'm in love with them. Look so natural, perfect colour matching to my skin tone and hair. Very professional and with a great care. I truly recommend Browsbypj!
Had my first microblading experience with Paris - I am thrilled to bits with the effect. She was absolutely lovely, so relaxed, not hurried in anyway and took great care in checking and adjusting at the end to ensure I was happy. Absolutely would recommend - I can't believe I didn't do it sooner!
Great experience with Paris. Made me feel eased as I'm often nervous with needles/ anything invasive. Pain free. Would recommend to a friend.
I love my brows. They are amazing. I would highly recommend Paris she is absolutely lovely and extremely professional.
Had my brows done with Paris for the first time , Paris is lovely and made me feel comfortable . Everything was explained, Would recommend to friends.
Has my first experience of micro blading today with Brows By PJ and it was so much better than I expected. Paris made me feel so comfortable and was really gentle. She reassured me at every point and made sure that I was happy with the results. Would absolutely recommend her to friends and family!
Lovely lady who talked me through the process of the mircoblading and made me feel comfortable during the whole thing. Love the brows!! Thank you.
⭐️ ⭐️⭐️⭐️⭐️ Would recommend to everyone! Loved my lamination results and they lasted so well!
Amazing brow lamination! Looked so good and lasted over 5 weeks, love love love!
Omg !! I have nothing but good things to say about brows by Pj! Gamer changer or what ! My eyebrows are Amazing, Paris is so friendly , was willing to answer all of my questions about the procedure before , during ans after. Would highly recommend. They are so natural looking as well! I cannot wait to get my top up .
Had brow lamination done by Paris she was kind gentle and professional and absolutly love my brows! Highly recommend
I'm on day 3 of incredible brows and I've never loved them more! I was apprehensive about trying having my brows reshaped, but all nerves where soon faded when I met Paris. She made me feel at ease, explained the whole process and it was quite relaxing knowing i was in good hands. The results speak for themselves...incredible brows that not only look natural but really do make you feel great too.
Make an Appointment with Brows by PJ