London
Based In Islington and Liverpool street, London.  We specialise in Aesthetics and Phi Brow Microblading with over 10 years experience in the Industry.
For all your aesthetic needs look no further,  From Botox to Fillers and Lashes to Brows (Microblading). We take the utmost care in the work that we do, enabling us to be treatwell top rated.
Call for a free consultation.
We look forward to meeting you.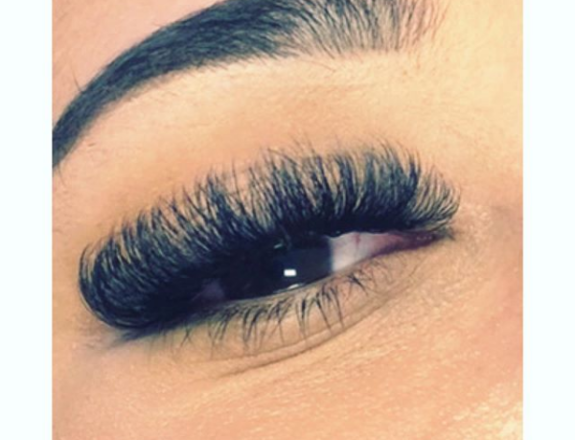 Your beauty services reviews for Bella Lash London
I visited Bella Lash Brow for micro blading (combo) and I am so happy with the results. Sarah, my technician took the time to discuss the procedure and the look I wanted to achieve in detail and her work was carried out carefully and professionally with a light and skilful touch. The salon itself is clean and calm. Having wanted to do this for ages to fill in my sparse eyebrows, but being nervous about the whole thing, I could not have asked for a better technician, experience and result. Thanks so much.
I booked in with Bella lash london around 6 weeks ago and had my eyebrows microbladed.I couldn't be more pleased with my results!!! I'm over the moon!! I've never had full eyebrows I've always penciled them in, I heard about microblading but thought it would be too painful, then a friend told me about Bella lash London and explained that the lovely mareia numbs the brows and its pretty painless so i thought I'd try it out. They were offering a large promotional discount so i had too! Mareia was absolutely lovely she made me feel at ease and so comfortable, her beauty space was clean calm and relaxing i even fell asleep during the treatment lol. I'm so happy with my brows and i have finally waved good bye to my liquid liner whoop whoop.
I had combo brows micro blading done at Bella Lash London, she was really nice, the ambience in the room was relaxing and I was able to start earlier than my appointment time which was a bonus! The pricing is affordable and actually a bargain when considering the care, professionalism and after care knowledge given.
Just wouldn't go to anyone else! She's amazing my lips brows and HIFU treatments have had the best results I would highly recommend 5*
Had my lips done many times here and recently got my eyebrows microbladed. Every time has been an amazing experience with amazing results! Definitely recommend , i dont trust no one else with my lip fillers. Always made to feel so calm and relaxed.
I had microblading done and it was so professional and the lady was amazing, she totally transformed my eyebrows and whole face, i had so many gaps and they was totally out of shape and she has made them look beautiful again and has done wonders to my confidence, eyebrows totally change your face and i feel lovely so thank you
Ive been to bella lash london twice now for my lip treatments. What an amazing lady made me feel so comfortable even when it hurt she made me feel so relaxed and talked me through everything she was doing. So professional. My second time was even better she done a different technique and my lips came out amazing she made sure they was done perfect. Would recommend bella lash london to everyone you will feel so comfortable and in safe hands. Amazing
Make an Appointment with Bella Lash London