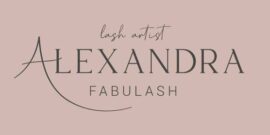 Opening Times
Tue: 09:30 - 16:00
Wed: 09:30 - 16:00
Thu: 09:30 - 16:00
Fri: 09:30 - 16:00
Sat: 09:30 - 16:00
Sun: 09:30 - 15:00
Mon: Closed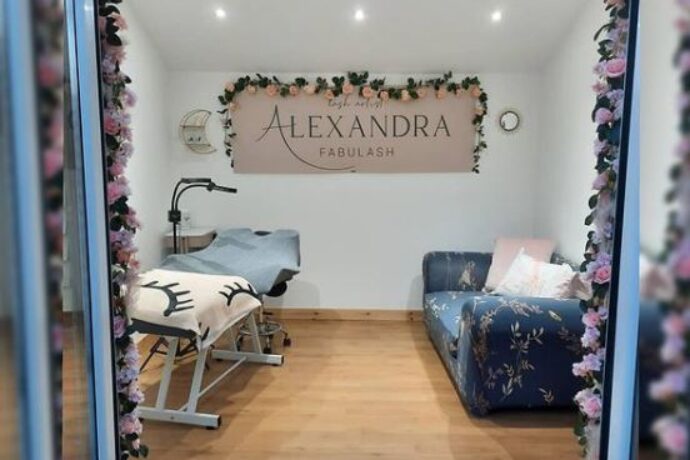 Swansea
I am a highly experienced Lash Artist and absolutely love what I do. I am trained in all aspects of lash extensions and offer all different styles of lashes. I have recently undergone training with Masterlash Academy, who are one of the top lash artists in the UK. I also specialise in Facial threading which includes Eyebrows, Lip and chin. This is an excellent way of removing any unwanted hair. I also offer Lash lift and tint for more subtle results.
Your beauty services reviews for Alexandra Fabulash
Ive been going to alex for over a year now and i wouldnt trust anyone else with my eyelashes. Shes very honest and very good at what she does and will always go out of her way for her clients. I suffer from anxiety and when i had my first appointment she instantly noticed this and put my mind at ease! Honestly shes a 20 out of 10! X
Alex is absolutely incredible. I love my lashes every single time I go there (which is every 3 weeks!) I never miss an infill! She creates the most beautiful lashes & always knows what will look best/suit my eyes. She's also the most down to earth person & we always have a laugh whilst she's creating my pretty lashes! Would highly recommend Alex to anyone!
Totally amazing ive always had problems with my eyelashes but since ive been coming her they have been awesome never been happier alex is amazing
Would not go anywhere else to have my lashes done. Alex is an absolute perfectionist, highly recommend.
Fabulous lashes and eyebrows every time I go!!!! I would never recommend anyone unless I had tried them a few times and I can highly recommend Alex. She is absolutely amazing.... I would never go anywhere else but to her for my eyebrows and stunning lashes.... Thank you Alex xxx
My friend sophie highly recommended Alex and so glad i booked lashes with her . First time of having classic lashes and from start to finish felt comfortable and relaxed . Even so I could have easily fallen asleep ???‍♀️ Alex is lovely and is amazing at what she does . Can't wait for this lockdown to be over for my next appointment xx
This girl is the best in business ❤️ Always the best lashes, makes you feel super comfortable, lashes last for agesssss and always makes sure you to give tips on how to look after them as best you can before leaving! Literally amazing ?
I highly recommend Alex. I wouldn't go anywhere else for lashes. She will make sure they are absolutely perfect before you leave. I have loved mine every time.
Alex is simply the best lash artist. A fabulous person who is a perfectionist in the art of lashes. Highly recommend 5*
Highly recommended. Always amazing service from Alex from start to finish! Kind with a fab personality! Wouldn't go anywhere else for eyelashes, they're amazing and so comfortable!
Absolutely amazing!!!! I couldn't ask for a better experience!!! I'm always so happy with my lashes and such amazing service every time. Would never go to anyone else!!!
incredible lashes and such a lovely person! would never go anywhere else! xx
Where do I begin.. such a treat to go and have my extensions done with Alex! She's so knowledgeable, talented, kind and always makes it an entertaining experience with her fab personality! Can't wait to go back and have them done again!❤️
Make an Appointment with Alexandra Fabulash